PROGRAM: Closing Weekend Events
Saturday & Sunday, October 12-13, 2019
Film and Performance Convening
Saturday October 12th, 2019, 1-5 pm
1:00 — 2:00 pm
At Water's Edge: Recent Film Works from Vietnam
At Water's Edge⁠ presents a focused selection of short film works by Vietnamese artists and filmmakers created since 2007. During this time, increasingly affordable digital recording equipment and accessible editing software made it possible for emerging and established filmmakers to rely less on private and government funding. Able to work more easily between and beyond both the long-standing world of state-produced features and the expanding field of commercial films, artists embraced non-linear and self-reflexive narrative techniques to engage less considered subjects. Concurrently, historical, technical, and theoretical knowledge of filmmaking was shared by professionals and enthusiasts through a variety of platforms, including local institutions like Hanoi Doclab and Nha San Collective, international and regional film festivals and convenings, and social media and the internet. Collectively, these spaces help foster a community within Vietnam, and across its diasporas, for the production and reception of experimental moving image works and independent films.

This program focuses on works that intersect and complement the questions and themes that are central to Where The Sea Remembers. They explore the increasingly experimental, non-linear and self-reflexive ways in which Vietnamese moving-image makers document the impact wrought by urban and technological development in the present, as well as re-engage the past through a combination of realism and fantasy. At Water's Edge shares its name with a 2012 documentary short by filmmaker Do Van Hoang, which presents a portrait of a local swimming hole in Hanoi where individuals from disparate walks of life gather to share a little space and time together. Similar to Hoang's quiet stretch of river, moving images are a shared commons where practitioners from distinct disciplines, geographies, and life experiences gather to tell stories, whether that is a mesmerizing tribute to a fallen poet, a stylized remembrance of a history partially-forgotten, or a hellish trip through the internet. The goal of this program is to provide audiences with a brief introduction to the vibrant moving-image community in Vietnam.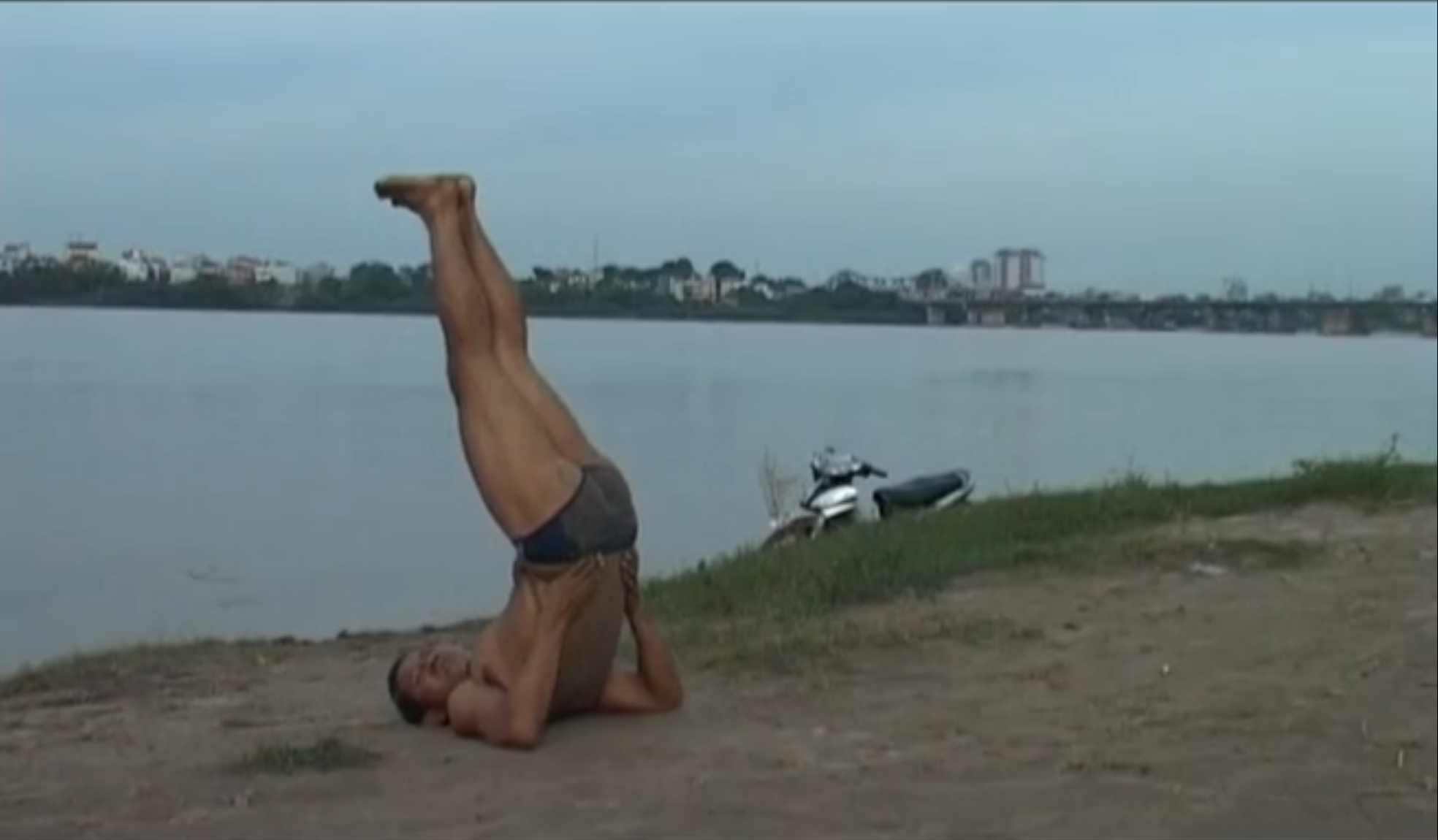 Do Van Hoang, At Water's Edge, 2012, 16:27
This documentary paints a portrait of a quiet island in the middle of the Red River where swimmer's bodies can cool and people from distinct walks of life mingle in unexpected ways.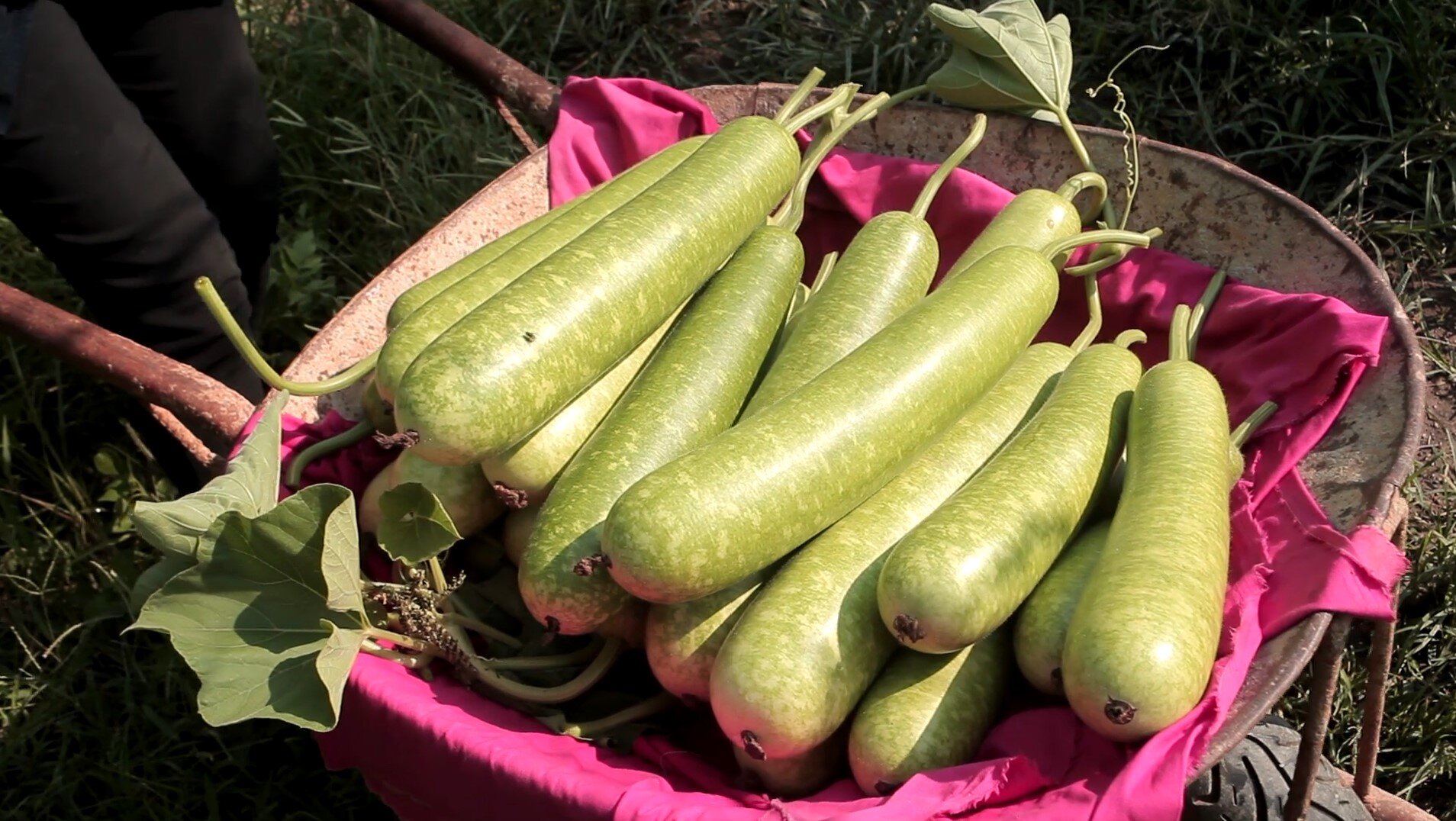 Truong Minh Quy, How Green the Calabash Garden Was, 2017, 15:00
Together with the director, a Vietnamese veteran recreates the horrors of the Cambodian genocide with the help of drawings made in a lush calabash garden.
Lê Xuân Tiến, Untitled.mp4, 2017, 15:32
An experimental found footage film that documents a more twisted side of society and pop-culture through material and videos appropriated from the Internet.
Truong Que Chi, Black Sun, 2012, 12:55
Soleil Noir is the name of a rock song that expressed the pessimism of the youth of the Republic of South Vietnam, before the unification of the country in 1975. In 2012, young people still hum this song. "Black Sun" describes a young couple drifting within Vietnam's largest city.
2:00 - 2:30 pm

BREAK

2:30 - 4:00 pm
(Screenings: 2:30-3:30pm; Conversation 3:30-4:00pm)
The Body, Performed
Body-based practices have a rich and complex history in Vietnam. This introductory presentation encompasses screenings of performative-based video works and performance documentations that trace the ways bodies engage in the creation of artistic practices. Works screened will preview a forthcoming performance series that will mark the first collaboration with Vietnamese artists staged after the initial initiative launched with this exhibition. A conversation on performance practices will follow with members of the curatorial team and invited guest speakers.
4:00 - 4:30 pm
BREAK

4:30 - 5:00 pm
Performative Storytelling with Thinh Nguyen
Artist Thinh Nguyen will activate their installation of Across The American Plains one final time by recounting the life-changing experiences that occurred as they hitchhiked across the United States, from romantic dramas to encountering racism and homophobia at close range.
Sunday, October 13, 2019
Curator-led Walkthrough, 1pm - 2pm
Join us for a final curator-led walkthrough of Where The Sea Remembers by the curatorial team of The Mistake Room and exhibition co-organizer Anna Borisova. The Mistake Room will be open this Sunday for a final day of the exhibition.

Where The Sea Remembers is made possible through a major gift by Stephen O. Lesser. Additional support is provided by the Andy Warhol Foundation for the Visual Arts.
The Mistake Room's programs are made possible with the generous support of its Board of Directors, Big Mistake Patron Group, International Council, and Contemporary Council.